Who we are
A global leader in integrated automated quality control systems.
---
We at Global Quality are an independent supplier and service provider of hardware and software tools for setting up high-quality standardization processes in the packaging industry. Our tools are mainly used for quality assurance and monitoring within the packaging creation and print production. With the professional use and support of Global Quality as a platform, our partners have the possibility to design their own production safely, to meet certain standards, and to work more efficiently at the same time.
Core Solutions
Your reliable end to end quality management for packaging workflow
---
Automatic Inspection
Maximum flexibility in every scale.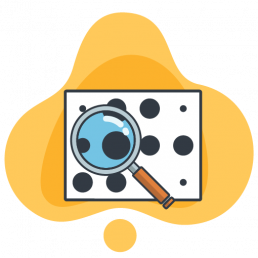 Ensure Braille is accurate and meets regulatory requirements with GlobalVision Braille Inspection.
Be a part of the community
We would like to continue exchanging knowledge with you. Since the beginning of this year, we have been developing a completely new platform - Community.GlobalQuality.Space. Now we would like to invite you to become a part of it and to take an advantageous use of our videos, instructions, updates and news.
Join Our Community
Of customers are satisfied with our professional support
Hours of Support Everyday
Average response time on live chat support channel
Latest News
Get the latest articles, events
---
Stay in the loop! Subscribe to our newsletter